SCleaner
A Small and Simple
System Cleanup

,


Privacy Manager

Utility for Windows


Download For

32 Bit (x86) 64 Bit (64)

*Free for Personal & Non Commercial Use
Built with Simpliciy & Ease of Use in Mind!
SCleaner is as Simple as any System Cleanup Utility can Get.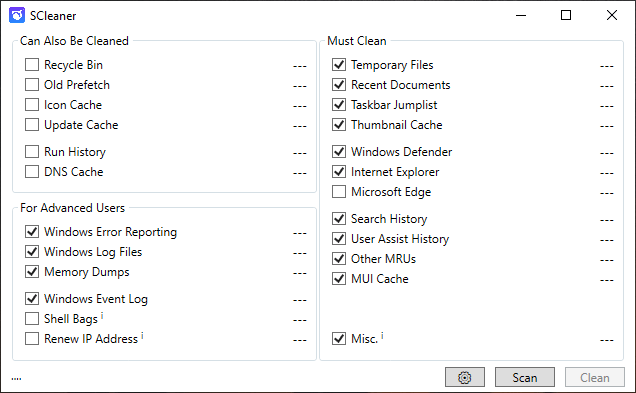 Download & Run SCleaner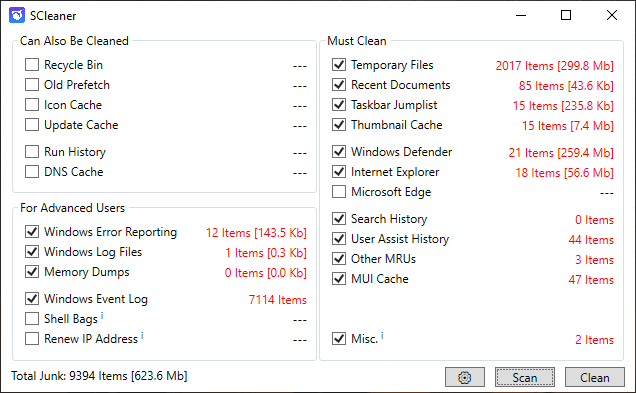 Press Scan 🕵️‍♂️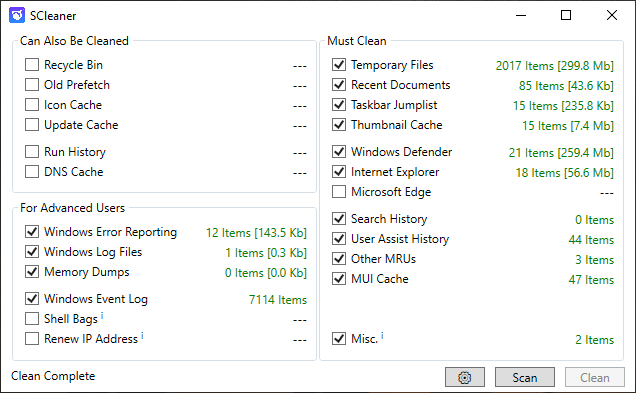 Press Clean 🧹
SCleaner is Truly Yours!
You are always in Full Control
Worried About Auto-Run, Auto-Update, Anonymus Data Collecion etc ?
Rest Assured, Its Your Decision & will always be.